You've undoubtedly spent a lot of time improving the interior decor of your home if you're like most people. But have you given your home's exterior the same amount of thought? Incorporating the latest exterior home trends can increase comfort and resale value in addition to aesthetic appeal. Our blog about exterior home design is here to help if you're not sure where to begin.
Color Themes
Neutral color schemes are hugely popular for exterior house colors in these days. Although these subdued tones seem to be colorless, different lighting conditions reveal their stunning underlying hues. Homeowners choose neutral colors because they complement everything and blend in beautifully with the environment. The most well-liked neutral hues are: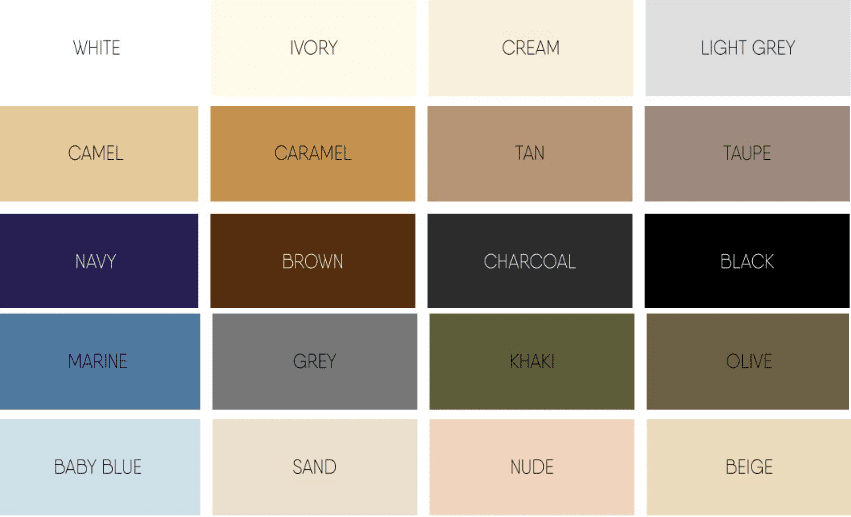 When choosing accent colors for your trim and roofing, experts advise sticking to colors from the same color family. Choose light grey siding and dark grey trim, for instance, or dark brown siding and light brown trim.
Materials for Texture
The modern exterior home trend is the blending of different materials to produce visual texture, which can give your home more personality and aesthetic appeal. A fantastic method to draw attention to your home's distinctive architectural characteristics while adding depth and complexity is by incorporating various textures.
Unique siding options are a popular way for homeowners to add visual texture, but window trim, roofing, and fascia can all look good. In the sections that follow, we'll go into more detail about the materials you can mix to produce visual texture.
Your home gains depth and texture through the use of stone and brick, which also improves curb appeal. For instance, to counteract dark hues and provide a clean, contemporary appearance, add accents of light-colored stone.
For modern homes, concrete siding is a striking option, and textured fiber cement panels are long-lasting and low-maintenance. There are several false solutions that can provide visual texture without breaking the bank, even though some materials can be pricey.
Another excellent technique to produce outside texture in your home design is by incorporating metal components (like bronze or copper). Since metal roofs outperform conventional asphalt shingle roofs in terms of durability and longevity, they are a common choice among homeowners. Additionally, they are more eco-friendly because they are 100% recyclable and constructed with at least 25% sustainable resources.
You can also include front doors, which offer a contemporary touch with little time and effort, or metal gutters (which contrast beautifully with soft white siding). A metal roof can also be used to add style above your front porch or dormer windows if you don't want a completely metal one.
The use of wood for accent siding or to cover an entire home is another popular exterior home design trend. There are numerous other alternatives, but the most popular wood species include fir, pine, spruce, cypress, and cedar. Wood breaks up the monotony of basic hues and can dramatically change the appearance of your property in addition to adding visual appeal and layered texture to otherwise flat facades.
Homeowners are incorporating wood into half walls, window frames, porches, and external house door designs. Half walls are ideal for board and batten or slat alternatives because they produce a dimensional texture that really jumps out. They're also a great DIY alternative that improves curb appeal without breaking the bank.
Lovely Exterior Lighting
Choose outside lighting for your property that will draw attention to its distinctive features and foster a cozy, welcoming atmosphere. Even though it's sometimes disregarded, the proper lighting greatly improves curb appeal and general safety for your family and visitors.
There are numerous choices for outdoor lighting, such as Freestanding walkway lighting, Path lights, Fireplace or fire pit, Lanterns, string lights, etc.
Look for colored linear lighting if you need to illuminate stairwells and walkways. Additionally, solar-powered LED lights, which last longer and don't use electricity, are a good option if sustainability is important to you.
Indoor-Outdoor Living Done Right
Integrated indoor-outdoor living spaces are a popular exterior house design idea. Many homeowners have built substantial outside spaces that enable a range of activities and allow for an extended time in nature. The greatest homes for an indoor-outdoor living have lots of windows, wide glass doors, or flexible walls.
The most well-liked outdoor living areas are covered lounges, decks, patios, porches, and gazebos. Use similar furniture types, colors, and textures to ensure that your indoor and outdoor spaces flow into one another. To provide shade and weather protection, you should at least partially cover your outdoor living space.
Sustainable Passive Homes
Additionally, according to experts, the number of passive homes—those that generate all of their own energy—will increase by end of this year. These homes reuse their own internal energy instead. This can entail using solar energy exclusively or storing heat produced by appliances.
Many passive homes have enormous skylights and lengthy, floor-to-ceiling windows to bring in a lot of natural light. Panoramic windows are attractive solutions that enhance curb appeal in addition to offering the most outdoor lighting. Along with having insulated walls and a facade that doesn't conduct heat, your home should also be airtight.
In the end, passive homes built with sustainability in mind are proven to have lower maintenance costs, use less energy, and give owners a higher return on their investment.
Contemporary Designs
One of the greatest trends for external home design this year is predicted to be the minimalist architectural style. Their plain exterior house design is usually devoid of ornamental components, pointless embellishments, strong/bright colors, and intricate finishes. Many homes are adopting minimalist front door styles and by using things that are both sleek and contemporary and constructed of natural materials.
Constructing with robust materials
Utilizing long-lasting, robust building materials will be the final exterior home design theme. Homeowners priorities long-lasting materials above less expensive, more temporary items that need constant repair or replacement. In the end, spending more upfront on high-quality building supplies will save you money while boosting curb appeal and resale value. Alliance Solutions offers its services with the exterior designing of your dream home and turns your vision into value.